Greetings
There is a northern hemisphere theme to the MMHN Update this month, for reasons which will become clear, and there are also multiple invitations which we hope you will accept. MMHN perceives these invitations are an encouraging sign of the growing momentum in maritime heritage activities on offer which will evolve into greater maritime awareness and wider recognition, with your ongoing support.
Contents
1. Greenlandic and Icelandic Maritime Museums
2. More on the topic of Maritime Museums: An invitation
3. Istanbul Maritime Museums
4. Under Tunnel Fjord- Why not under the Yarra Estuary?
5. MMHN Children's Maritime Heritage Festival in Docklands 2023
6. Melbourne Boat Show 2023 – this year Showcases Maritime Heritage
7. OSSA Training
8. Freight Policy Briefing – Committee for Melbourne
9. Ammonia Powered Shipping
10. Beyond the Docks: The Oil Rigs Project
11. Port Phillip Sea Pilots (PPSP)
12. Central Pier Update
13. AMSA Monthly Incident Report
14. Seafarers Welfare – AMSA Bans
15. World Surfing Events
16. Women on Water
17. Alma Doepel
18. Off-Shore Wind Matters
19. The Cerberus – Represents so much
20. The Wreck of the Montevideo Maru
21. Australian National Maritime Museum Council
22. Princes Bridge Works
23. Cruise Tourism Issues
24. World Ship Society – Heritage Cruising
25. Mainstream Media – Maritime Heritage
26. RAN Frigate Program
27. Defence Strategic Review – Creating a Maritime Nation 'How-to guide'
28. Maritime Engineering Capability
29. MMHN AGM
1. Greenlandic and Icelandic Maritime Museums
With a mix of fascination and admiration, MMHN looks at Greenlandic and Icelandic Maritime Museums, finding an enviable widespread recognition of maritime heritage in these far-flung northern places.
Jackie Watts recently sailed from Kaungerlussuaq on the mid west coast of Greenland, south before crossing through the 100km long and very narrow Prins Christian Sound which connects the Labrador Sea with the Irminger Sea; then north east to Ammassalik; across the Denmark Strait to the Icelandic capital port city of Reykavik, where she naturally visited its excellent maritime museum!
There are multiple, often free, small maritime museums in Iceland, across public and private providers offering a tremendous range of exhibits and, of course, a lot about fishing! In a sense, this pattern of a 'dispersed collection' is not dissimilar to the 'dispersed collection' within the 16 Maritime Museums Victoria (MMV) exhibited around the state.
Similarities also exist in the deeply embedded cultural consciousness and specialised skills evident in Greenland's 'newly arrived' Inuit peoples (6000 years) and in the ancient 'salt water' peoples inhabiting Northern Australia and Torres Strait Islands (60,000 years). Both indigenous peoples were, and still are to an extent, sustained by their oceanic skills.
Add to this, even more recent (1000 years) Viking presence – astounding sophistication in ship design, navigation, trading, raiding and colonisation over vast distances on oceans and up rivers east and west.
Greenland is the largest island on earth and, while MMHN claims 'Australia as a great Island nation,' we know, of course, that it is not. Australia is in fact a continent.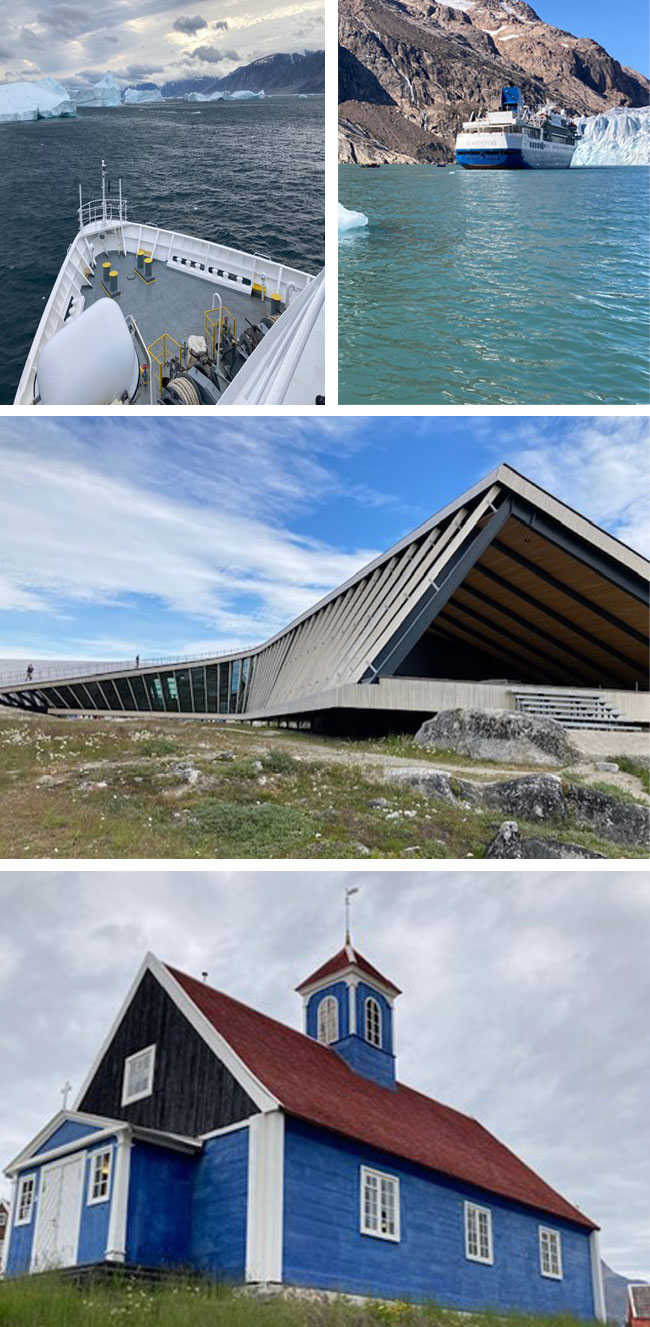 Images: Greenland voyage, glacier, traditional and new maritime museums.
Photos by Jackie Watts.
More on the topic of Maritime Museums
2. An Invitation
MMHN is delighted to collaborate with the Royal Historical Society of Victoria (RHSV) in presenting this event which will certainly be of interest to the entire heritage community.
MHNN Patron Dr Kevin Fewster, CBE AM FRSA will present (6pm) following the MMHN AGM (5pm) with a talk on Charting a course – reflections on 35 years at the helm, which will cover his extraordinary 35 year international career in Maritime Museums including Director of Royal Museums Greenwich (RMG), the world's largest and most visited maritime museum precinct.
Closer to 'home', Kevin was the founding Director of the South Australian Maritime Museum; Director of the Australian National Maritime Museum (ANMM) and of the Powerhouse Museum, Sydney. Kevin will reflect on what are essential elements to consider in a successful maritime museum today and what issues do such cultural institutions face.
Please RSVP for catering purposes : info@mmhn.org.au
3. Istanbul Maritime Museums

Deputy Lord Mayor Nick Reece City of Melbourne is clearly 'on-board' in relation to MMHN Objectives. While in Istanbul recently, Cr Reece texted the image below commenting that "We must have one in Melbourne ". MMHN can but agree.
The Istanbul Maritime Museum is also architecturally inspirational.
See: Istanbul Maritime Museum Teget
The Istanbul Naval Museum, established in 1897 by the Ottoman Minister of the Navy is located in Dolmabahce Palace and contains an important collection of military artifacts pertaining to the Ottoman Navy. In the maritime field, it is Turkey's largest museum, with a great variety of collections. Around 20,000 pieces are present in its collection.
See: Istanbul Naval Museum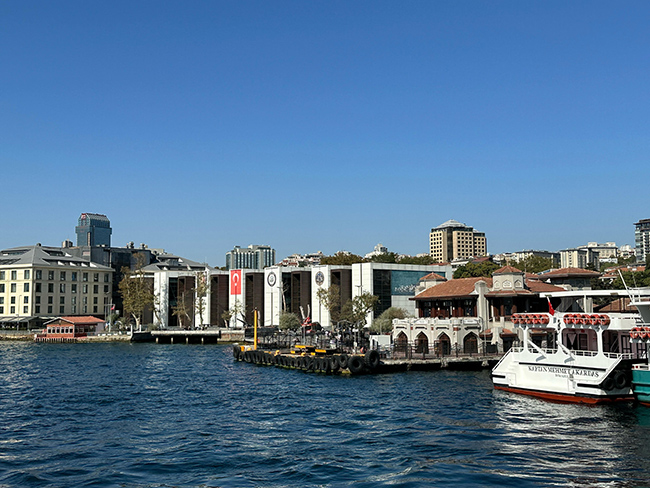 Image: Istanbul Maritime Museum / TEGET. Photo by Cr Nicholas Reece.
4. Under Tunnel Fjord- Why not under the Yarra Estuary?

Visiting the Melbourne Boat Show is also an opportunity take look around at lovely waterways of the Yarra Estuary and Victoria Harbour. Both of which are at risk under the proposed at-grade rail track on the bayside of the Bolte Bridge.
Jackie found inspiration in Iceland's Hvalfjörður Tunnel built beneath a fjord connecting settlements in the north west. Hvalfjörður Tunnel is 6.2 km long reaching a depth of 165 metres below water level. This project was Iceland's first private finance initiative without direct government funding.
See: Hvalfjörður Tunnel
The question arises – if Iceland (pop. circa 300,000) can execute such an infrastructure project to best enhance and retain access further into the fjord, surely the Victorian State Government (pop. circa 5 million in Melbourne) is capable of protecting access and views of Victoria Harbour as well as access the river up to the CBD and beyond.
In MMHN's view and based on these comparable approaches – a rail tunnel beneath the Yarra Estuary is the only acceptable option. The current proposal certainly warrants additional consideration.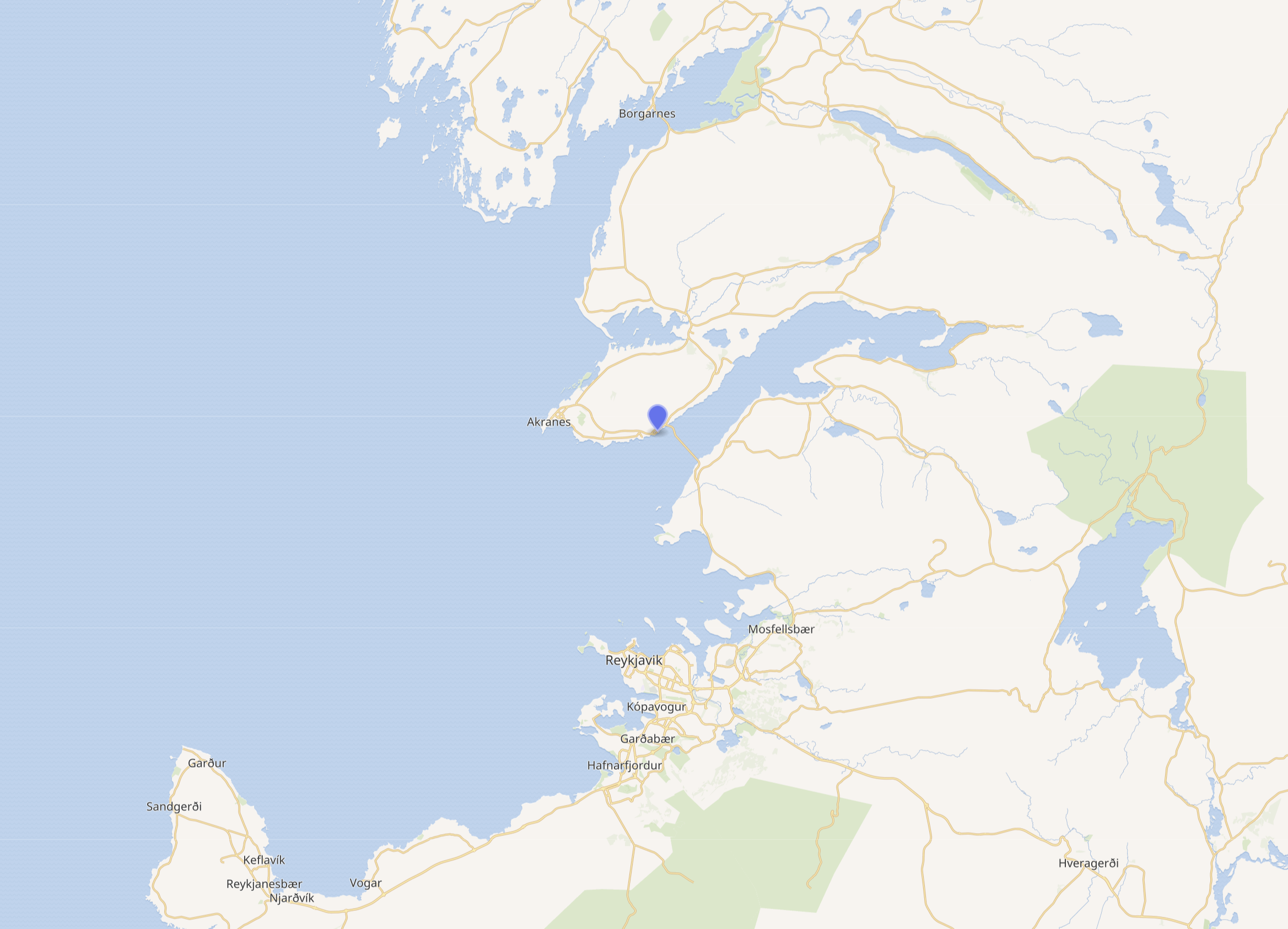 Image: Hvalfjörður Tunnel location, Google Maps
5. MMHN Children's Maritime Heritage Festival in Docklands 2023

Several invitations:
Mindful that young people are indeed the future of all maritime endeavour, MMHN has been looking to support accessible and interesting initiatives and is please to present a new series of spring events –
Do come along for all or part of the free Program presented below – and bring any budding maritime enthusiasts along with you.
• Thursday October 19 from 4pm – 6.30pm Launch of Victoria's first Children's Maritime Heritage Book (ages 8-12) entitled "River to Bay –Victoria's Maritime History". Docklands Library Theatre Space. Former Premier of Victoria, The Hon Ted Baillieu, Chair of the Australian Heritage Council will officially launch the book. Please RSVP to info@mmhn.org.au
• Monday October 25 until Sunday 29. October Annual Children's Maritime Art Exhibition. The District Shopping Centre, Docklands. Convened by OSSA and MMHN. Public Exhibition on view at any time.
• Thursday October 26 from 4pm – 7.30pm. Children's Maritime Heritage Festival Medley Program. Docklands Library Theatre Space. Short presentations from maritime enthusiasts including talks, sea shanties, films etc all about our maritime heritage.
6. Melbourne Boat Show 2023 – this year Showcases Maritime Heritage

Invitation:
MMHN is delighted that this year the Melbourne Boat Show program includes an opportunity to visit a dedicated Heritage & Wooden Boat Precinct on North Wharf.
MMHN Board member and CEO of BIA(VIC) Steven Walker arranged this generous BIA initiative supporting greater awareness of maritime heritage. The heritage ferry "Grower' operated by Classic Steam Boat Cruises will provide a very pleasant way to transition between New Quay across Victoria Harbour to explore North Wharf Heritage & Wooden Boat Precinct: Thursday October 26  until Sunday October 29, 10am – 7pm
See: Melbourne Boat Show
Please note also that on Sunday October 29 at 3pm on the Boat Show Centre Stage the New Quay Special Recognition Awards will be presented to two for 'notable' maritime works selected from each Grade Level at Docklands Primary School identified by renown maritime Artist Brigid Thomas.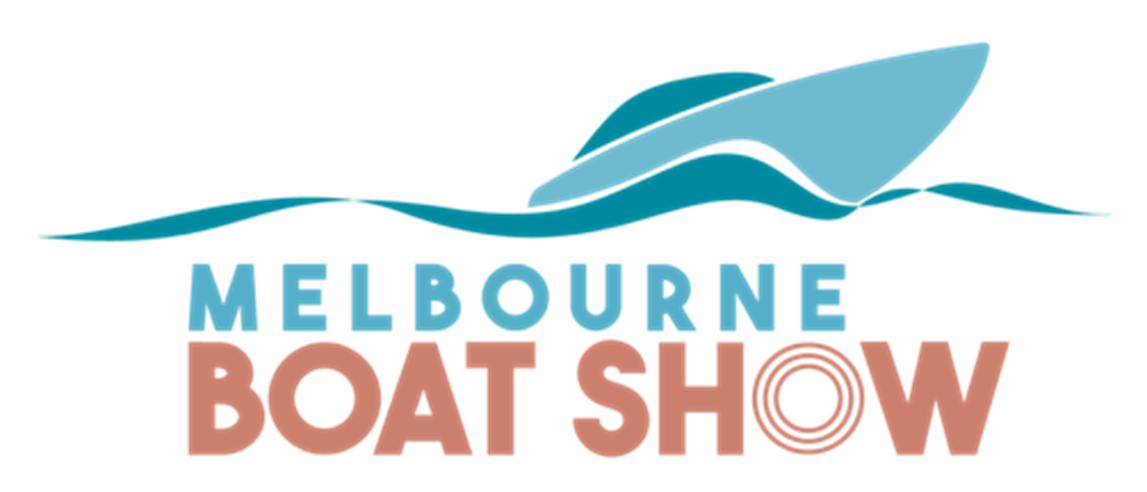 7. OSSA Training

Ross Brewer, Chair of OSSA and MMHN Board member writes:
"Great to see news of the delivery of a new USA 'state-of-the-art' training ship the Empire State VII (the first of FIVE!) designed for the dual-purpose of service as a world-class training platform for the 5 State maritime colleges and assisting with humanitarian and disaster relief during times of national emergency. Each vessel will be equipped with instructional spaces, a full training bridge, and room for up to 600 cadets to train at sea. In addition to serving as a training and educational platform, the NSMVs will also have hospital facilities, a helicopter pad, and the ability to accommodate up to 1,000 people during humanitarian missions ,plus have roll-on/roll-off and container storage capacity for disaster relief missions."
The question arises – Why can't Australia do this or something similar given that we are in desperate need of new officers (deck and engine) to replenish our aging maritime workforce, a training vessel of this standard would not only be an ideal way to rebuild our seafaring capability, but such a vessel would also serve in Emergency situations in Australia and near Pacific Islands. The Federal Govt. has stated that they wish to invest in a Strategic Merchant Fleet. So – Why not adopt this training ship 'model' offering multiple benefit to the nation?"
See: National Security Multi Missions Vessels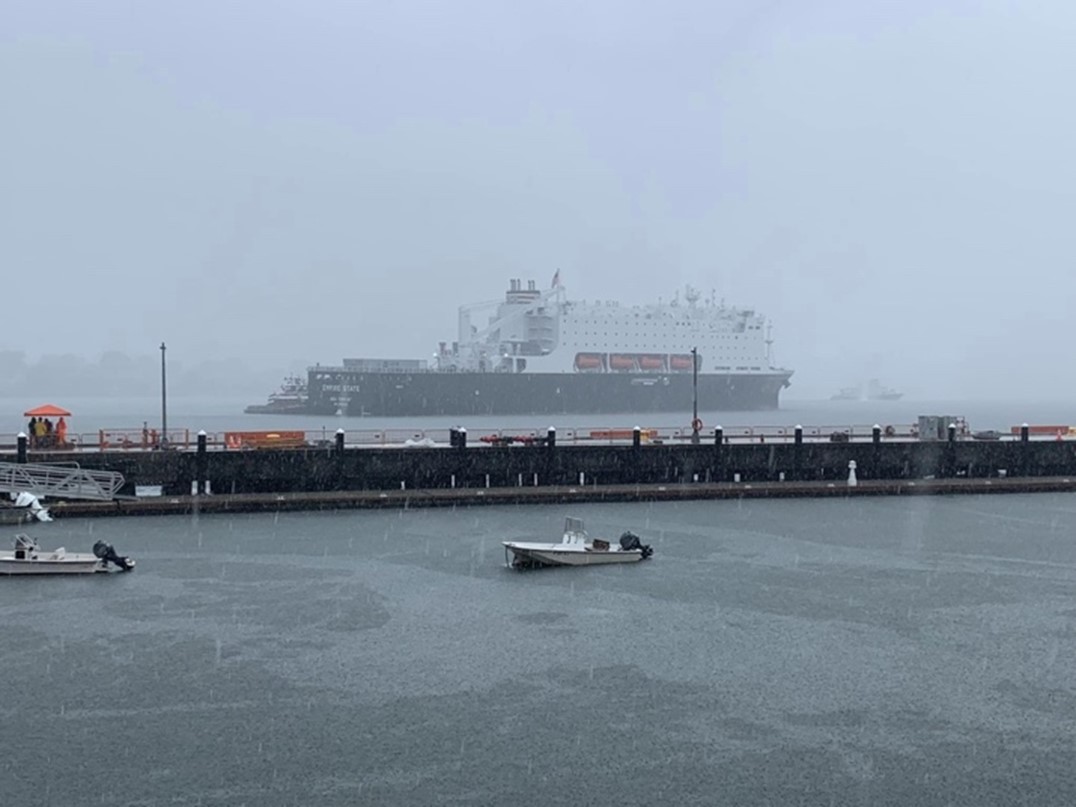 Image: Empire State VII, gCaptain
8. Freight Policy Briefing – Committee for Melbourne

MMHN is pleased to have a reciprocal membership arrangement with the Committee for Melbourne. We are note their recent release of a publication which may be of interest maritime stakeholders, perhaps indicating a wider general awareness of freight issues.
MMHN notes Recommendation No.4: Progress planning for the Western Interstate Freight Terminal as part of the dual terminal strategy in support of the Inland Rail project and ensure that these terminals connect seamlessly with this project, as well as with the Port of Melbourne.
See:  Focus on Freight – policy brief
9. Ammonia Powered Shipping

Ammonia key advantage as a fuel is that it contains no carbon and hence no CO2 is formed during its combustion in engines. It can be produced using nothing but air, water, and green energy and is predicted to become the leading fuel source for the world's giant cargo ships by 2050. Yet no vessel uses this carbonless compound today but the start-up Amogy is retrofitting a tugboat in New York, https://amogy.co. Several Nordic companies are also testing out different ammonia technologies for cleaning up the shipping industry in the future, with one possibility being an ammonia-burning engine, and another is an ammonia-powered fuel cell. China, has recently built the first ​"ammonia-ready" vessel, meaning that when the ship eventually switches from using oil to ammonia, it will already meet the necessary safety criteria.
See: Ammonia Powered Ships, The DCN
and First Ammonia Powered Ship, Canary Media
10. Beyond the Docks: The Oil Rigs Project

The Beyond the Docks: The Oil Rigs project aims to explore the Bass Strait oil rigs and their history as a 'community landscape' or seascape. Hosted by the Terraqueous curator Valentina Bydanova and early career RMIT photographer Jesse Grey, the project will launch with a public Symposium (5th September) designed for open and critical discussion about the often-invisible oil rig industrial complexes, beyond the bay and beyond our view, which provide 60 percent of Victoria's energy needs.
The audience's questions and conversations about this world-class infrastructure on our doorstep will shape the creative teams' following documentary photographic expedition to capture the world of the Gippsland Basin oil rigs, and their role and future in our community.
The photographs taken, and subsequent outdoor exhibition held at the Docklands, will serve as visual answers to public questions raised about this infrastructure that currently powers our lives.
For further updates on this project and to find out more, please see:
Beyond the Docks: The Oil Rigs project
11. Port Phillip Sea Pilots (PPSP)

MMHN sincerely thanks PPSP for recently providing MMHN members with such an excellent, and most memorable, opportunity to learn more about the work of PPSP. From the PPSP commitment to heritage, the technical expertise, the occupational risk management, the general industry 'nous' acquired in its daily interaction with the maritime sector, MMHN members attending the recent (PPSP) event were exceeding impressed.
The Q+A session to conclude the event was fascinating. There is much to absorb about this remarkable Australian owned and led institution since its establishment in 1839.It continues to provide an on-demand service 24/7, 365 days of the year for the ports of Melbourne, Geelong and Western Port.
Two lucky MMHN participants won a trip out on one of the PPSP fleet of vessels! For MMHN members who missed this opportunity – stay-tuned. MMHN immediately requested that this astounding material be presented again in 2024. PPSP have generously agreed!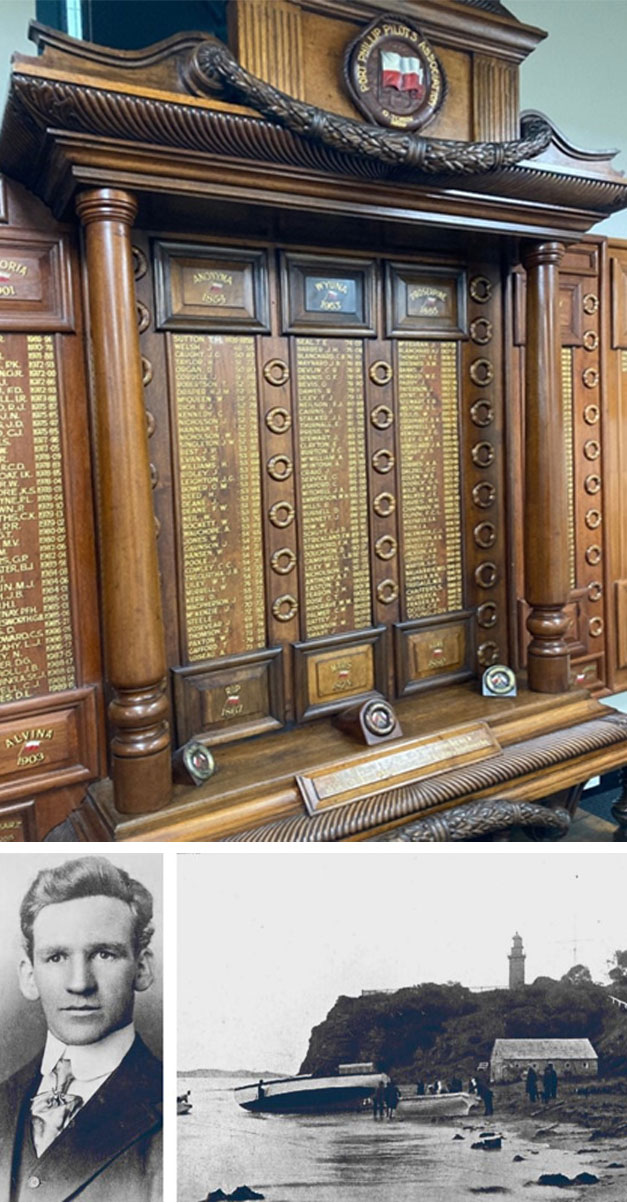 Images: PPSP Magnificent Honour Board, PPSP Founder George Tiobin and early pilot boat at Queenscliff.
12. Central Pier Update

On 23/8 Development Victoria (DV) released along-awaited summary of community consultations entitled "Revitalisation of Central Pier & Adjacent Waterfront".
See: https://www.development.vic.gov.au/projects/central-pier
Whilst consultation is a positive, it is once more frustrating to learn that DV plans further consultations to help settle the future of the Pier.
Given that demolition works are likely to take yet another 2 years the degenerating wreck of heritage-listed Central Pier will continue as a blight on the Victoria Harbour for a considerable time yet.
MMHN can but hope that the eventual DV replacement infrastructure will provide the Docklands Community with infrastructure of appropriate quality and form consistent with its unique marine location as fitting compensation for maritime heritage it has lost.
13. AMSA Monthly Incident Report

A reminder that the Maritime Incident Report may be accessed via:
https://www.amsa.gov.au/vessels-operators/incident-reporting…
14. Seafarers Welfare – AMSA Bans

MMHN commends AMSA for its recent action on behalf of seafarers.
"On 23 August 2023, AMSA banned the Liberian-flagged bulk carrier MSXT Emily from Australian waters for one year. AMSA surveyors found evidence of several violations of the Maritime Labour Convention onboard, including more than $77,000 USD wage theft and coercion. These are serious matters, and AMSA will not tolerate the mistreatment of seafarers in Australian waters. Following a tip-off from the International Transport Workers' Federation (ITF), AMSA inspected the ship at the Port of Hay Point, in Queensland, and found evidence of several violations of the Maritime Labour Convention, 2006. Seafarers onboard the vessel had not been paid in accordance with their Seafarer Employment Agreements (employment contracts): four contained apparently-forged signatures from employees, and five seafarers appeared to have been coerced into signing new employment agreements which had lower salaries. In one case, a seafarer had signed a new contract, while they still held a contract valid for a further four months, for 50 per cent less pay .Inspectors found evidence that more than US$77,000 in unpaid wages had been owed to seafarers working onboard the MSXT Emily, with the ship's operators (MSM Ship Management Pte Ltd China) attempting to pay the amount owed once they were aware that AMSA inspectors were onboard." AMSA states "We're imposing this lengthy ban as a clear deterrent and recognise that these essential workers deserve the dignity and respect of fair pay and good workplace conditions."
See: AMSA media release – banned bulk carrier
For a full list of ships AMSA has banned see: AMSA Refusal Access List and Warning Letters


Image: Bulk Carrier MSXT Emily, AMSA website
15. World Surfing Events

While the economic benefit of attracting such coastal events is obviously important to regional communities, given the potential for environmental degradation it is good to know that is there is oversight in the approval process beyond merely economic.
The Land & Built Environment (LBE) branch of the Dept. of Energy, Environment and Climate Action (DEECA) played a pivotal role in the approval process for the World Surf League (WSL) to hold the 2023 Bioglan Bells Beach Longboard Classic at Djarrak (Bells Beach) on Wadawurrung Country.
The LBE team in the Barwon South West region manages applications for consent to use or develop, or undertake works on, marine and coastal Crown land. In collaboration with Surf Coast Shire, this event, was the only World Longboard Tour event to be held in Australia.
For more about consent for use, development and works on marine and coastal Crown land, please visit: Guidelines for Marine and Coastal Management
16. Women on Water
MMHN applauds any action to right a wrong in relation to 'women on water '. Captain Pearl Royal Wallace was the daughter and sister of well-known shipwrights and captains. She spent her early years on the PS Alpha trading along the Darling River before marrying Neil Wallace, a Renmark lock engineer. She earned her 'Captaincy' in 1947 and the following year, her father gave her the PS Kookaburra, which she operated with her husband until retiring in 1977 with a final journey on the PS Canberra in Echuca.
Capt. Wallace who died in 2005 aged 94, was the first woman in Australia to become a certified River Master's Certificate skipper in 1947 and was appropriately memorialised in a carved timber bollard along the at Nyah on the Murray River, north of Swan Hill. Unfortunately the bollard was damaged during the 2011 floods and inexplicably, repairs to the bollard included adding a "bushy brown beard". But fear not, Captain Wallace's grandson drew local Council attention to this problematic gender misrepresentation of such a notable woman.
Artist Rhonda Avery was appointed to rectify the error. You may wish to read more in the book on her life "Pearl Wallace: A River Woman" (2001). See: the full story here
17. Alma Doepel
More about 'women on water' The Alma Doepel was built in 1903 in Bellingen, NSW, by Frederik Doepel, and is named after his youngest daughter, Alma. This year marks the 120th anniversary of the Alma. To mark this important anniversary, Friends of the Alma Doepel are inviting all heritage enthusiasts to a Birthday Dinner on 6/10 at Royal Melbourne Yacht Club at Williamstown.
For further details, contact Bill Reid on 0416 153 116

18. Off-Shore Wind Matters
Sites
The Federal Climate Change & Energy Minister Chris Bowen has announced that all areas west of Wilsons Promontory through to Phillip Island have been excluded from offshore wind development. Off-shore wind turbines are considered to carry environmental risk. In December 2022 the Federal Government formally declared Australia's first official offshore wind zone about 15,000 square kilometres offshore from Gippsland, from Lakes Entrance in the east to south of Wilsons Promontory in the west. However, National Wind Watch report that in response to Bass Coast Shire and a range of local organisations which made submissions to the government's wind turbine declaration, the assessment appears to have changed. National Wind Watch is an environmental advocacy group.
See: Wind Watch website

Careers – Star of the South Project
MMHN identified the potential for a growth in maritime employment in ocean energy some time ago. We now commend Star of the South Project and MIAL for acting to alert workers to the maritime opportunities ahead in the offshore workplace. Pre-recruitment has commenced. You may wish to access the Star of the South Guide for workers which was jointly funded with the State Government Energy Innovation fund. The new guide maps out key transition opportunities for workers in the coal power and mining, offshore oil and gas and maritime industries who want to continue their career in offshore wind. It also maps qualifications and skills required to perform current comparable extractive industry jobs off shore. Potential workers are able to determine a 'skill match' ranking indicates how easily workers could make a shift into offshore wind energy careers .A head for heights may be useful? It's a log way up to the top.
See: MIAL Offshore Wind Worker Guide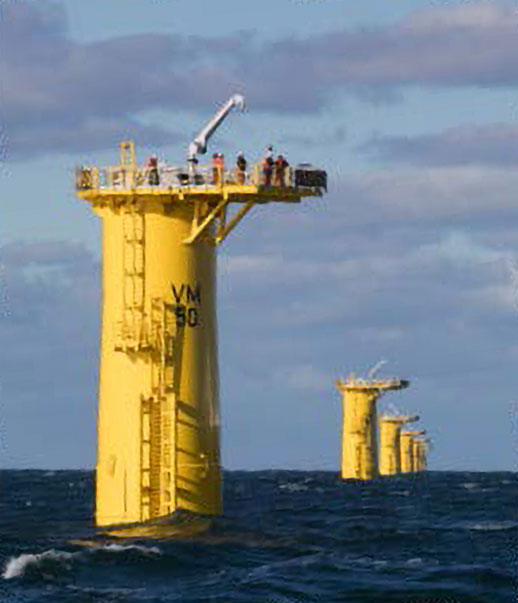 Image: Star of the South Guide
19. The Cerberus – Represents so much
What a sad vestige of a glorious past and evidence of our collective disregard for Australian maritime heritage? When you pass glimpsing the mighty Cerberus rotting away off the beach at Half Moon Bay, Black Rock – consider the significance of this 'Monitor' class warship launched in 1868.
The Cerberus was the first of the modern battleships in that it completely dispensed with sail propulsion and yet was the most powerful steam powered warship of its day. In 1924, not having engaged in active warfare over a 50-year career, the Cerberus ceased active duty. It was then sold to a marine salvaging company. This wreck of world significance, and of particular significance to Victoria as the last remaining example of pre-Federation colonial Victoria's Navy, was ignominiously scuttled to serve as a breakwater in 1926. Now sitting in 3 metres of water this invaluable heritage vessel is slowly sinking at a rate of 16 mm a year. Probably too little and too late, the federal govt. granted the Friends of Cerberus funds to brace the gun turrets and stave off further collapse. There are many, many references to the struggle to preserve this significant example of Victorian maritime heritage.
See: https://www.cerberus.com.au
A collection of Cerberus artefacts: https://www.cerberus.com.au/relics.html
Or view this video on its current state: https://www.youtube.com/watch?v=r2DNSiPMa6g
20. The Wreck of the Montevideo Maru
MMHN commends MIAL for an excellent manner in which to celebration World Maritime Day by drawing attention to the discovery of, and documentary by Max Uechtritz about, the wreck of the Montevideo Maru.
Max is a former foreign correspondent, news executive and now documentary filmmaker with a long connection to the Montevideo Maru. MIAL reports:
"Max was born in Rabaul, Papua New Guinea, where the Australian soldiers and civilians who perished aboard the Montevideo Maru were captured. Max and his family had close connections to a number of those lost on the ship, and he was a founding member of the Montevideo Maru Society that pushed for national recognition of the tragedy and raised funds for a memorial in the grounds of the Australian War Museum, inaugurated in 2012. The vessel was torpedoed by an American submarine during World War II. Its sinking in July 1st.1942 was Australia's worst maritime disaster with 979 Australian troops and prisoners of war and Japanese sailors aboard. After years of planning, an expedition team led by John Mullen, Director of Silentworld Foundation, used an Autonomous Underwater Vehicle with in-built sonar to detect the wreckage 4,000 metres off the Philippines coast. In 2003. Then ABC Director of News and Current Affairs, Max arranged for the lone surviving Japanese crew member of the Montevideo Maru to be interviewed for the 7.30 Report. Yoshiaki Yamaji gave the first and only eye-witness account of the disaster including a poignant reference to Australians singing Auld Lang Syne to their dying comrades.
From the time of torpedo impact, the Montevideo Maru is thought to have sunk by the stern in as little as 11 minutes. The ship's lifeboats were launched but all capsized and one suffered severe damage. The 7,266 ton, twin-screw diesel motor vessel, the MV Montevideo Maru, was a Japanese passenger vessel constructed in Nagasaki in 1926. It was operated until the outbreak of the Second World War by the Osaka Shosen Kaisha Shipping Line for its service between Japan and South America.
See: https://www.awm.gov.au/articles/encyclopedia/montevideo_maru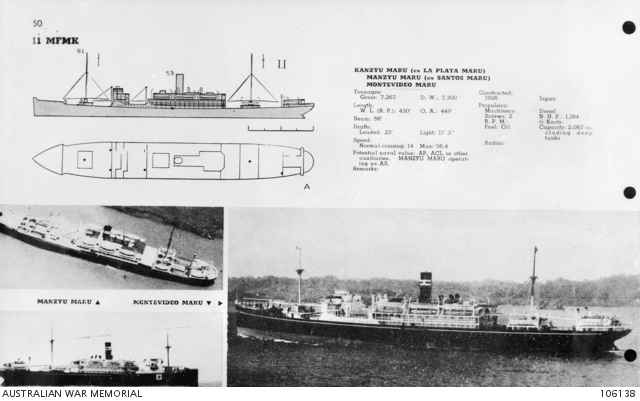 Image: AWM
21. Australian National Maritime Museum Council
The Federal government has appointed Paddy Crumlin as part-time member of the Australian National Maritime Museum (ANMM) Council which is the governing body for the museum.
There is no question that Mr Crumlin has broad knowledge of maritime industry and maritime industrial heritage. Mr Crumlin's position as chair on the boards of the Tas Bull Seafarers Foundation, Hunterlink and the ITF Seafarers Trust, elected deputy national secretary of the Seamen's Union of Australia in 1991 and joint deputy national secretary when Seamen's Union amalgamated with the Waterside Workers Federation in 1993. It is beyond dispute that, as the Federal Arts Minister Tony Burke said ."Paddy has lived our maritime history for the whole of his working life."I know his expertise, experience and perspective will ensure the Museum is better placed than ever to showcase its important work for all Australians." 
From the MMHN perspective, we can but hope that, given Mr Crumlin has vast national maritime sector experience, he will be able to address the troublesome 'Sydneycentricity' of the ANMM.
22. Princes Bridge Works
MMHN argues that many our bridges are important yet seldom acknowledged maritime infrastructure which reflect maritime heritage.
MMHN is pleased to note recent City of Melbourne investment in new works on Princes Bridge built in 1888. Working with a Heritage Victoria permit, CoM works will commence on the bluestone of the bridge in October 2023 and are to be completed mid to late 2024. Bluestone sourced from the same lava flow as the original bluestones, will be selected to ensure consistency of appearance. Princes Bridge bluestones have undergone small-scale repairs over its 135-year lifetime and it is expected that there may be a visual difference with the old adjacent stone, but this will darken over time. The full restoration project will conclude in 2026.
See: Princes Bridge Restoration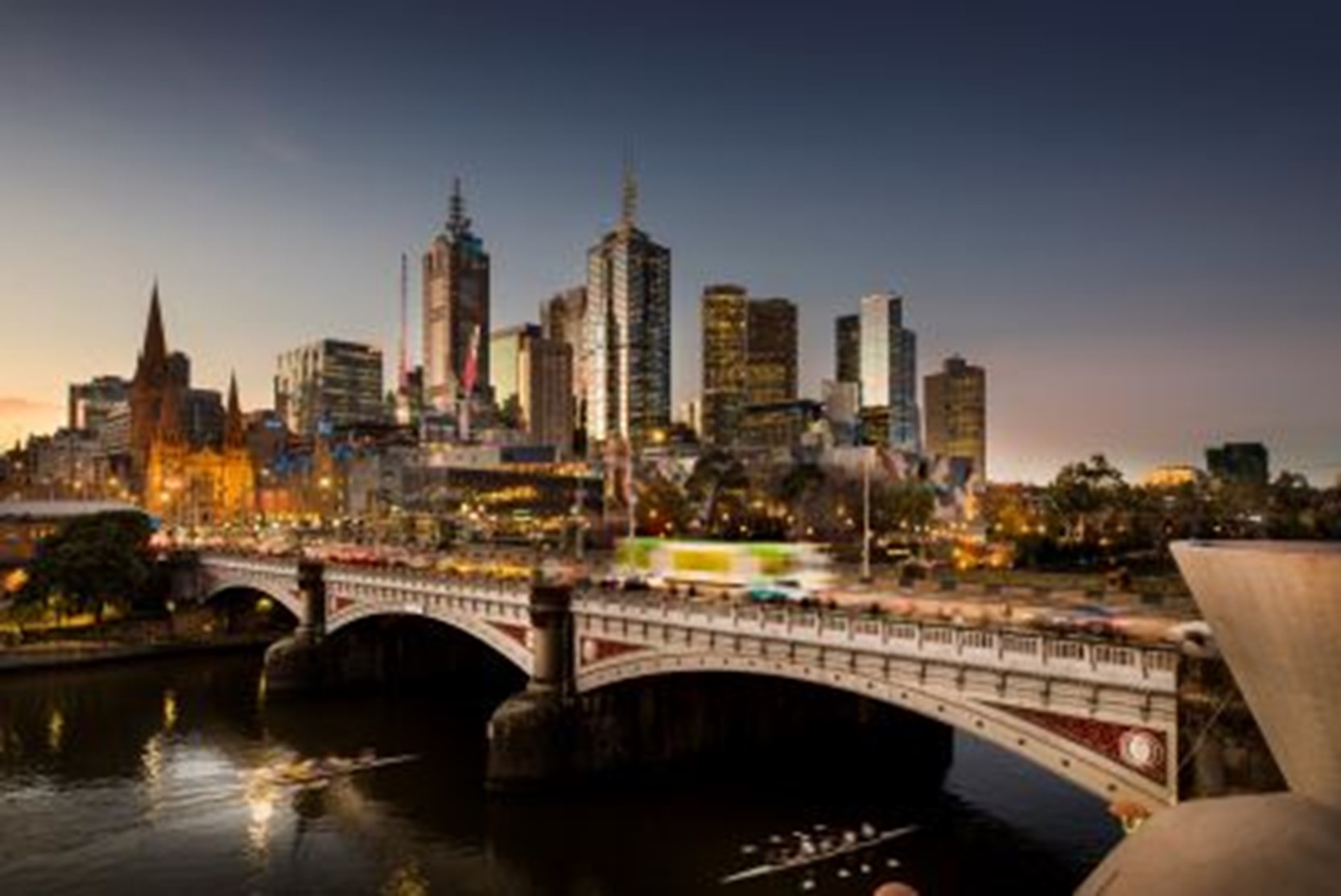 Image: Princes Bridge, CoM website
23. Cruise Tourism Issues
While MMHN staunchly advocates that Station Pier needs re-invigoration and restoration to adequately capture the potential economic benefits from increasingly popular cruise tourism as well as domestic enjoyment of this maritime infrastructure, as with most forms of over-exploitation, there is a price to pay.
Amsterdam The Smithsonian Magazine reports "Amsterdam Bans Cruise Ships to Combat Pollution and Overtourism".
Amsterdam City Council has now acknowledged that the crowds, strain on public infrastructure and pollution are problematic claiming that revenue mostly goes to cruise companies, encouraging the Council to take the step of voting to ban cruise ships from the city centre. The next closest cruise berth option for Amsterdam is IJmuiden, 24 miles away.
Amsterdam Council argues that cruise ships do not align with the city's sustainability goals. As an example they cite the vessel Marella Discovery when docking in Amsterdam produced an estimated pollutant nitrogen oxide as 30,000 trucks or 370,000 cars.
See: Smithsonian Mag – Amsterdam Cruise Ships
Sydney is also finding ever larger cruise ships problematic. Cruise congestion at Circular Quay, has been identified as problem.
Infrastructure Australia stated:
"Before COVID-19 onset, there is insufficient berthing capacity for large cruise ships at Sydney's Overseas Passenger Terminal, particularly during the peak cruising season around the summer period. While there is capacity at the White Bay Terminal, it does not cater for the industry's shift towards larger ships, which cannot fit under the Sydney Harbour Bridge."
See:  Sydney Cruise Terminal, Infrastructure Australia
Melbourne is fortunate to have its cruise terminal ideally located at Port Melbourne.
Congestion is not our problem. Regrettably our problem is an absence of the level of inter-governmental collaboration necessary to properly reimagine and optimise the value of the Station Pier Precinct. MMHN notes that the research into what should be done to ensure the future of Station Pier announced by Minister for Ports in July 2022 has not commenced.
See: Navigating our Port Futures (page 36)
24. World Ship Society – Heritage Cruising
MMHN is pleased to share an account on "Cruising on the Australian coast, 1932" by MMHN and WSS member Maurie Hutchinson, who writes:
"It is interesting to consider that the idea of cruising is not new, Even during the sailing ship era a long sea voyage was considered good for the health" In earlier times many Australians made a passage on one of the coastal passenger ships but these were as part of the regular services between the major ports. This changed in 1932 when the S.S. Dimboola (3,854 tons, length 110 m. beam 16 m )originally built in 1912 for the Melbourne Steamship Company at Newcastle, UK, arrived at Melbourne to commence service on the Australian coast, leaving from Sydney on 10 September 1 when she departed for Fremantle via Melbourne and Adelaide. This was one of the first series of 'cruises' on the Australian coast called 'Round Tours' visiting Stanley, Burnie, Devonport, Sydney, Newcastle and Brisbane. Accommodation was available for First and Third Class passengers. Prior to this, the Dimboola was a popular choice of passengers, on the regular Sydney to Fremantle service for 20 years. In 1929 two larger, diesel-powered ships, the Manunda and the Westralia arrived Australia. This competion resulted in Melbourne Steamship Company seeking a different service. From then until 1932 the Dimboola offered passages to Cairns during the winter months and it is possibly the success of these which led to the 'Round Tours'. The 'Round Trips' were extremely popular until the arrival of other more modern ships resulted in the Dimboola being sold by her owners in 1935. Renamed Hong Siang in 1935 and renamed again Empire Longford in 1952, the vessel was broken up in 1953."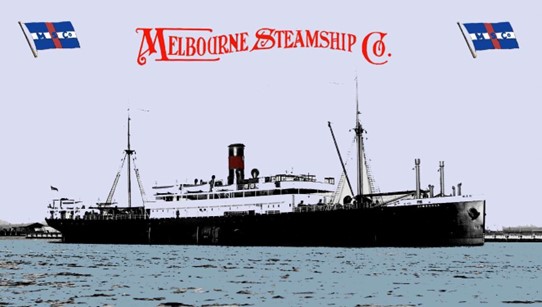 Image: State Library Victoria (Green, Allan C. 1878-1954 photographer)
25. Mainstream Media – Maritime heritage
MMHN is gratified to see mainstream more frequently referring to maritime heritage. A prime example, recently appeared in The Age (8/9) – a quiz:
"What is Polly Woodside? Test your knowledge with The Age quiz" 
Visit this link and perhaps test your knowledge of this iconic yet neglected vessel inappropriately trapped on Southbank Wharf where you can barely spot Polly amongst the Hospitality trade. (image below).
See: The Age: What is Polly Woodside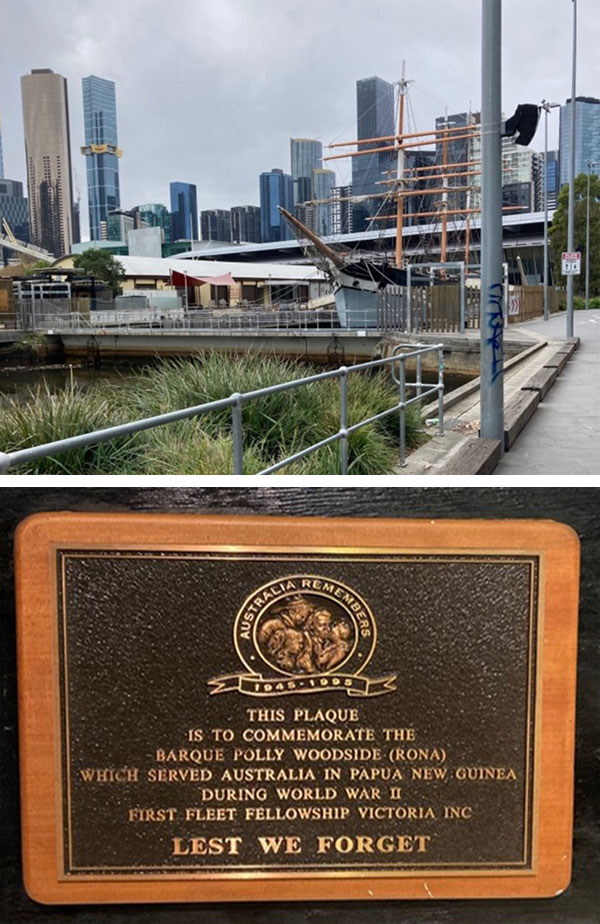 Images: Jackie Watts
26. RAN Frigate Program
Australian Financial Review (8/9) journalist Andrew Tillett reports widespread expectation that the federal government's review of the Navy's surface fleet will recommend that the number of Hunter-class frigates, ordered by the former Coalition govt.' be reduced from 9 to 6. The ships are to be built by BAE Systems in Adelaide, with the Australian National Audit Office (ANAO) warned in a recent report of a cost blow out in excess of the $45 billion budget allocated for the design from British shipbuilders.
The ANAO's report criticised Defence for failing to keep key documents during the tender process for the frigates, allegedly resulting in "BAE Systems being chosen for a design that only existed on paper, whereas rival bidders already had frigates in the water". A Surface Ship review, headed by retired US admiral William Hilarides, is due to be handed to govt, in September.
See: Frigates May Face Cuts, AFR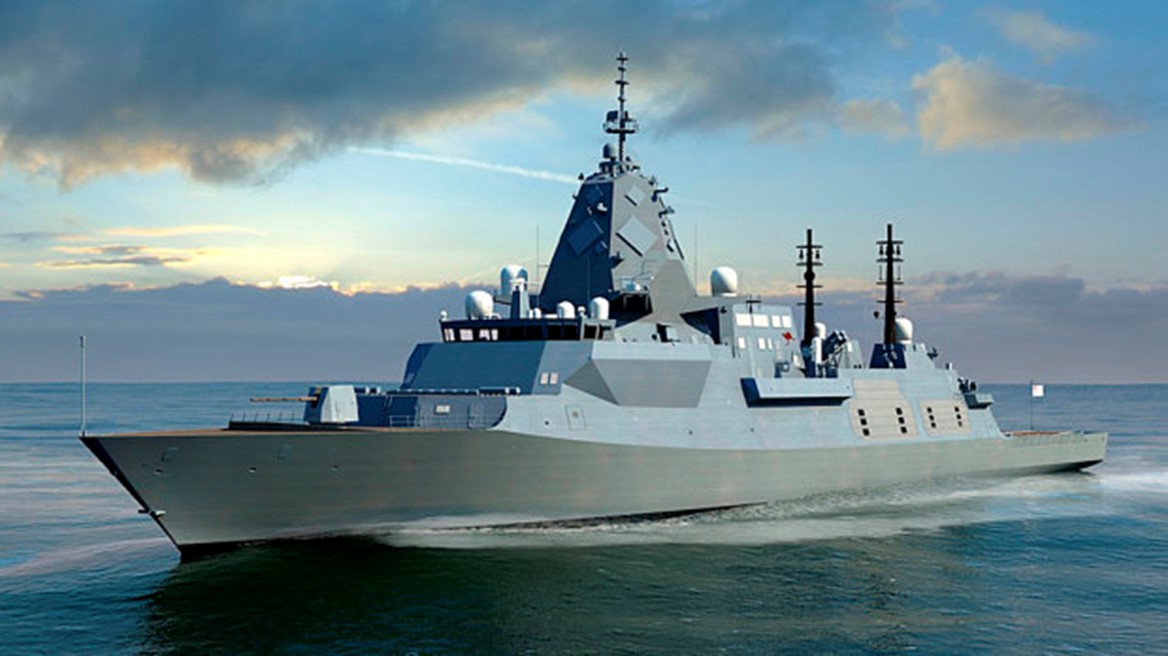 Image: Frigate model, AFR
27. Defence Strategic Review – Creating a Maritime Nation 'How-to guide'
Growing and sustaining Australian maritime capability is a serious concern shared by many maritime stakeholders. The release of the Australian Government 's much anticipated Defence Strategic Review (DSR) reinforces the need for alignment between Australia's national security policy and the Maritime Strategic Fleet policy.
Maritime Industry media DSR provides the complex context. eg Supply-chain resilience, growth in sovereign maritime capability and skills, regional influence, ship-building and sustainability and importantly, extent of reliance on ADF to support communities in times of increasing natural disasters as a result of climate change. DSR argues for a "sustainable and stable business environment to attract investment to rebuild Australia's commercial maritime industry. It is within this framework that a strategic fleet will thrive." Maritime Industry Australia (MIAL) Sarah Cerche also outlines "important regulatory changes needed to build a sustainable strategic fleet in Australia".
See: https://mial.org.au or Defence Strategic Review
28. Maritime Engineering Capability
Looking to the future, Defence Strategic Review and MIAL (see above), identify the fundamental necessity of sustaining national maritime engineering capabilities – both maintenance and innovation is critical. The following analysis by David Radcliffe of Engineering heritage Australia describes the extensive now lost Port Melbourne Engineering Works.
"The significance of maritime engineering- innovation and maintenance cannot be overstated. From 1902 to 1975, the Port Melbourne Engineering Works, later Alfred T Harman & Sons Pty Ltd and Steel Castings Pty Ltd, was nestled amongst Victorian era cottages in Derham Street, Port Melbourne. Initially, they produced a variety of steam powered machinery before specialising in winches and winding gear used in maritime, mining and forestry operations. Their reputation for innovation and quality broadened as they diversified into designing and making a wide variety of excavation equipment used in infrastructure projects nationwide. Born in Peckham, Surrey in 1864, Alfred Thomas Harman came from a business background and three generations of the Harman family led this evolving engineering business founded by Alfred Thomas Harman."


Image: State Library Victoria A 1939 aerial photo showing (in colour) the Port Melbourne Engineering Works (at left) and the Port Melbourne Engineering Machinery Stores (at right). The view is from North (bottom) to South (top). Williamstown Road runs across the width of the photo, Derham St runs off Williamstown Rd and between the coloured buildings.
29. MMHN AGM
To conclude – A final invitation to encourage all maritime enthusiasts to attend the MMHN 2023 AGM, October 31 at 5pm at the Royal Historical Society of Victoria (RHSV), 239 A'Beckett St, Melbourne.
The AGM will be followed at 6pm by a presentation by the illustrious MHNN Patron Dr Kevin Fewster, CBE AM FRSA on 'Charting a course – reflections on 35 years at the helm'.
Please RSVP by 20/10 for catering purposes: info@mmhn.org.au
Until next time,
Jackie
Dr Jackie Watts OAM
Chair,
Melbourne Maritime Heritage Network